DSU4343 Politics of Sri Lanka: Institutions and Processes is offered at Level 4 of the BA degree programme
This is a 3 credit course.

This is a three credit course offered by the Department of Computer Science of the Faculty of Natural Sciences. This course provides basic computing skills that are required in undergraduate education to accomplish learning activities and other data processing needs.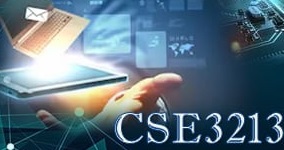 LEE3410/LTE3401 - English for General Academic Purposes - Cycle 01 course is offered by Department of English Language Teaching (DELT), Faculty of Humanities and Social Sciences, Open University of Sri Lanka.